HOME: THE WRITER'S LIFE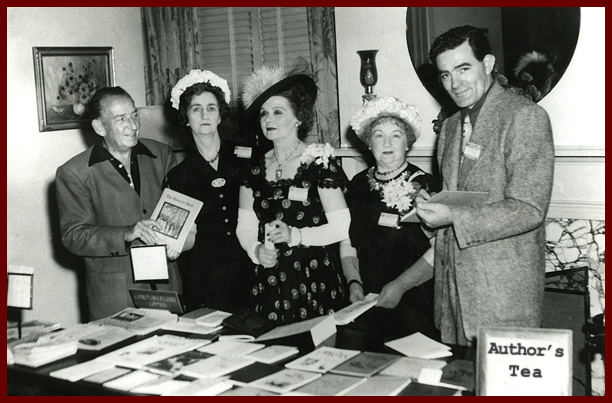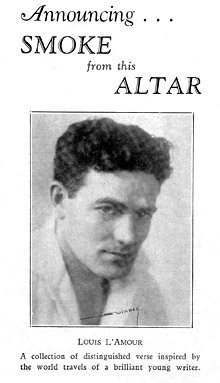 In the early days of trying to promote his career and improve his public speaking, Louis appeared at many writer's or reader's events. Typical of this kind of get together was the "Author's Tea" where a women's group, fraternal lodge of some sort, or an organization like the Rotary Club invited an aspiring author in to discuss his work. In the days that Louis only had short lived magazine stories to show for himself, these events were often organized around his book of poetry, "Smoke from this Altar" or for associations of women who had hopes of writing themselves.
Although well known as a poet in Oklahoma, his home for many years, Louis did recognize the irony of being an adventurer of sorts, the writer of a good deal of personal "hard times" stories, plus luridly violent pulp fiction while addressing these literary teas given by rather genteel older women. Writing was his occupation, however, and the days of scaling a ship's mast during a typhoon in the China Sea or dukeing it out in a seedy gym with another hungry kid for a couple of dollars prize money, were behind him. The story "Author's Tea" was written in acknowledgement that you could be both people … or in the hope that he didn't lose touch with the young man that he once had been.